This marked my second attempt at race directing the Farm to Farm Ultra Run. The former iteration of this race was the Maine Track Club 50 miler that took place in Pennellville, Maine not to far from the current race that meanders its way between Wolfe's Neck Farm in Freeport and Crystal Spring Farm in Brunswick.
The previous race took place on a 4 mile loop around a neighborhood and some of the fastest road 50 mile times in US history took place there including: Bryant Bourgoin's 5:57:37, Deke Talbot's 6:04:58, Lawson Noyes's 6:05:15, Robert Ashby's 5:49:25, Bryant Bourgoin's 5:57:37 and Bernd Henirich's 6:39:55, which he ran at the age of 61.
The current course now makes its way via the back roads between Freeport and Brunswick. It is no longer strictly a road race as once you get to Crystal Springs Farm there is a 2.75 loop through cross country trails and a blueberry field past a field of goats before you start the route back to Wolfe's Neck Farm.
As someone who has raced 100 milers on both road and trail I can attest that the course is not easy. It offers both those interested in attempting a new race distance the chance to go beyond what they have done before while giving those who want to push for PR's in the 50-mile, 50K, or 25K to do so as well.
This event was one of the first races I did as a runner so I have a personal connection to want to see it grow. How do I define growth? For me it is not exactly just having more runners. I want everyone who signs up to see what Maine has to offer this time of year. I want people to notice the two working and thriving farms that they are running between and think about how because of them we have a different connection to not only the land but where our food comes from here in Maine. I want them to experience running on a back road and then ducking into the woods onto a trail they may not have even noticed. I want them to experience the confidence and sense of accomplishment that comes from completing something they worked towards.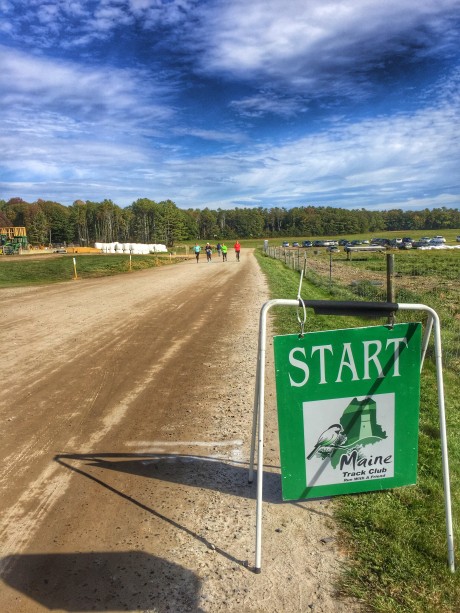 These are fairly simple things to want and by watching the faces of the runners come through the finish I think I accomplished that this year, whether it was the runner who crossed the line laughing and wanting to run more, or the runner that pushed so hard they could only find reprieve from running by collapsing to the warm grass.
There were a few things that I have changed between last year's event and this year's race. For one I lowered the cost for all of the races. One trend I have noticed, as a runner myself, is the cost for events have gone up but there has not really been any return on the increase in investment. Maine Track Club does not put on events to make money, as our purpose is to promote and grow running in Maine. Aside from lowering the registration fee this year every runner also got long sleeve technical shirts from Atayne, a local Brunswick company that makes a superior quality shirt using 100% recycled polyester made entirely in the USA. Runners and volunteers were also surprised with gloves when they checked in. With the influx of runners over last year I put the money back into the race. I sold pint glasses for less than half of what I paid for them and also used them for prizes. I spent a cold night in the workshop drinking beer and listening to John Prine while wood burning race medals for the winners as well.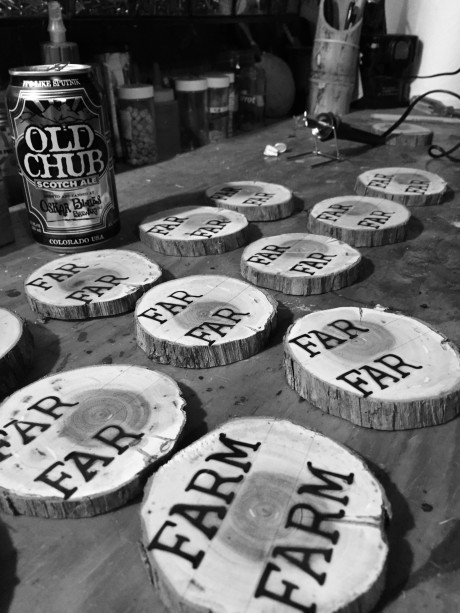 I think these small changes made the race better than the previous year. In my running and coaching I measure success by making comparisons year to year. I had multiple people return from last year and they brought friends who also ran. I do not think there was one runner who finished that did not take the time to thank me for putting on the event, making sleeping in the back of a Uhaul van in a cow pasture the night before 100% worth it. I hope to find ways to improve the event for next year and will be soliciting feedback from the runners in this process.