Summer has been focused on shorter race distances. I have been active in the Quarry Road Trail Series as well as the Bond Brook 5k Race Series. These races have kept me doing some consistent uptempo running on the trails while being able to support two small but well organized local race Series.
Last month I raced the Mount Washington Road Race followed by a weekend in New York running the Sky Running Whiteface Vertical Kilometer on Saturday and the Sky Marathon on Sunday. I should say surviving instead of running. The Sky races were tough and highlighted my weaknesses for me. Saturday's Vertical Kilometer race gained 3,100 feet in the course of 2.3 miles. I have raced with poles, and in fact I love poles as I grew up racing Nordic, and I was kicking myself for not bringing them for the weekend. Bent over pushing off my knees I lacked the oxygen I needed and put a strain on my back. I think the poles would have made a big difference on both Saturday and Sunday for me as Sunday's weather turned wet, cold, and messy. They decided to shorten the Marathon to 19 miles with 9,600 feet of climbing. I spent most the race hiking and just trying to keep my footing on the descents. It was difficult to get turn over on the one runable flume loop and then it was time to head back up the mountain.
I did learn from these experiences and would approach both the Washington Road Race and Sky Series differently in both training and racing.
The goal this summer was to step outside of my comfort zone. With that said I have 24 Hours Around the Lake starting tonight at 9 pm. The goal is to log as many miles in the following 24 hours on a flat 3 mile loop not far outside of Boston in Wakefield. I do not really have any expectations for this race as I have not done anything like it. I guess the best goal I can set is to be able to continue throughout the duration and try avoiding blowing up from going out too hard early on during the race.
Mt. Washington Photos: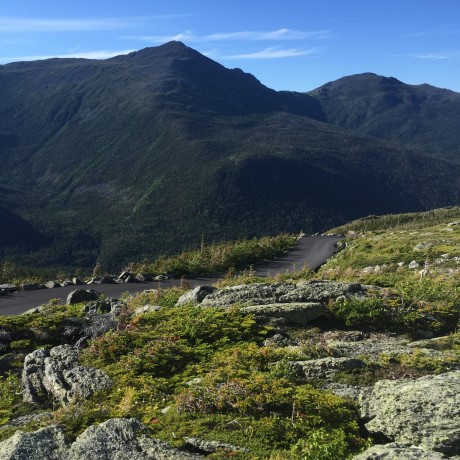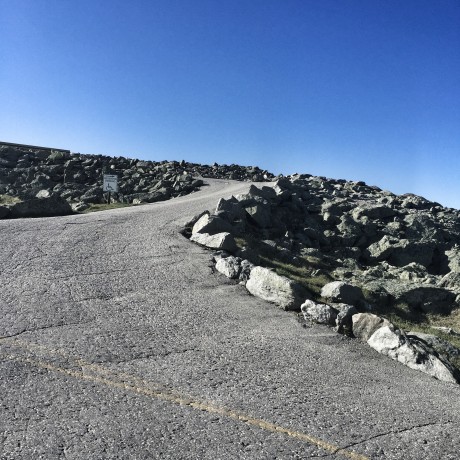 Whiteface Mountain Sky Running Photos: