Often races dictate where we end up vacationing and after looking at the course for the Buckin' Hell 50K and noticing it also came with some points towards UTMB we decided to spend a week exploring Vancouver and Whistler this summer. After pacing the last 30 miles of the Vermont 100 for Alicia I drove directly from the finish line to Logan to meet Jess and catch a plane to the west coast. By the time we landed in Vancouver I had been awake for several days so once we made our way to where we were staying in the city I crashed pretty hard.
After a couple days of eating and exploring Vancouver we made the trip north to Whistler where we spent several days enjoying this insanely beautiful mountain town.
When we got to Whistler in the afternoon I changed and immediately made my way up the mountain.
I had no real idea what Whistler was going to be like but once I started making my way up the mountain I was so in awe of the views that I did not notice that I had gained roughly 4,000ft in the course of 3.5 half miles. Wild flowers were in bloom and littered the trailside. Once above tree line the views opened up even more and mountain peaks continued on as far as I could see.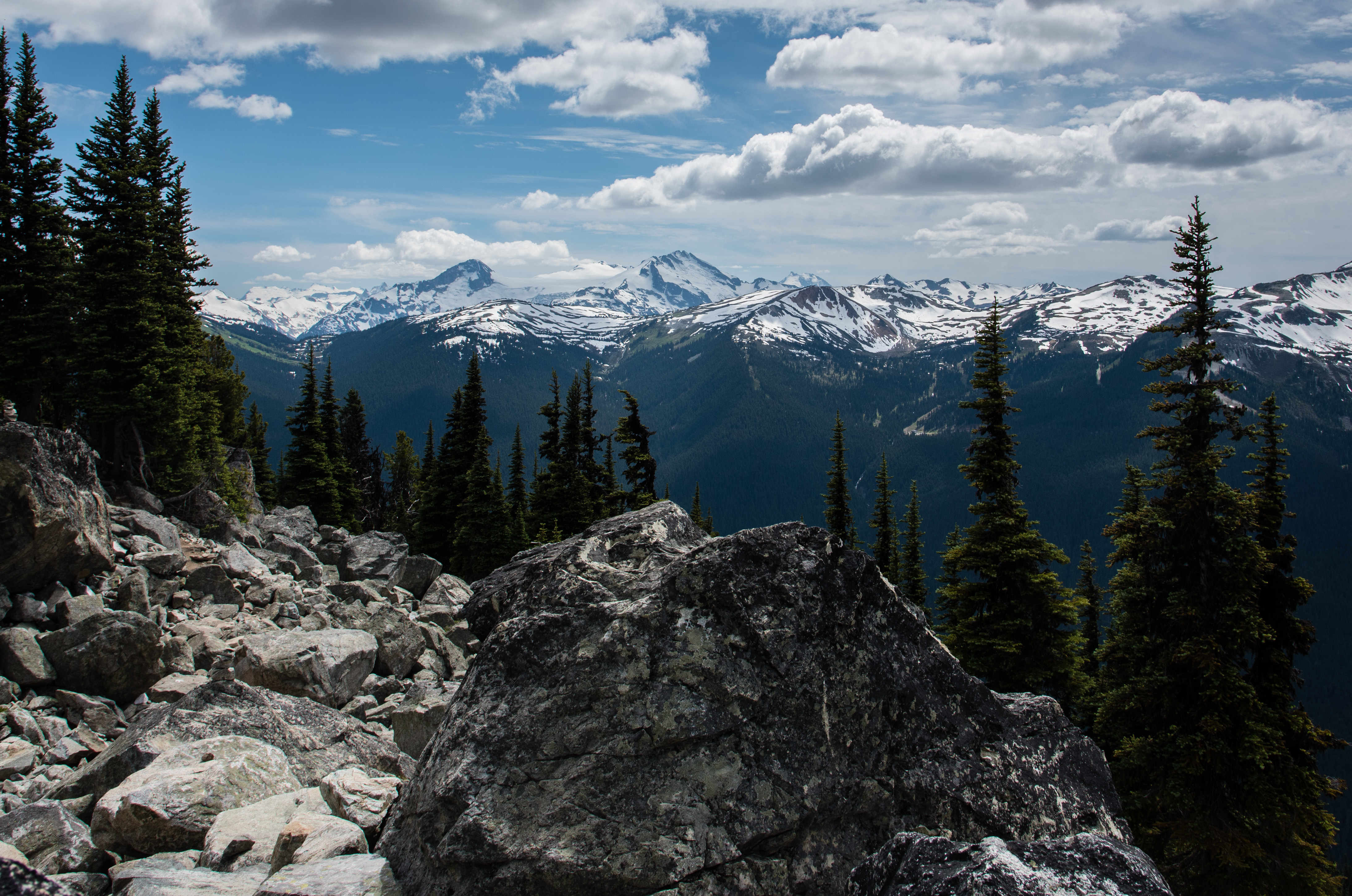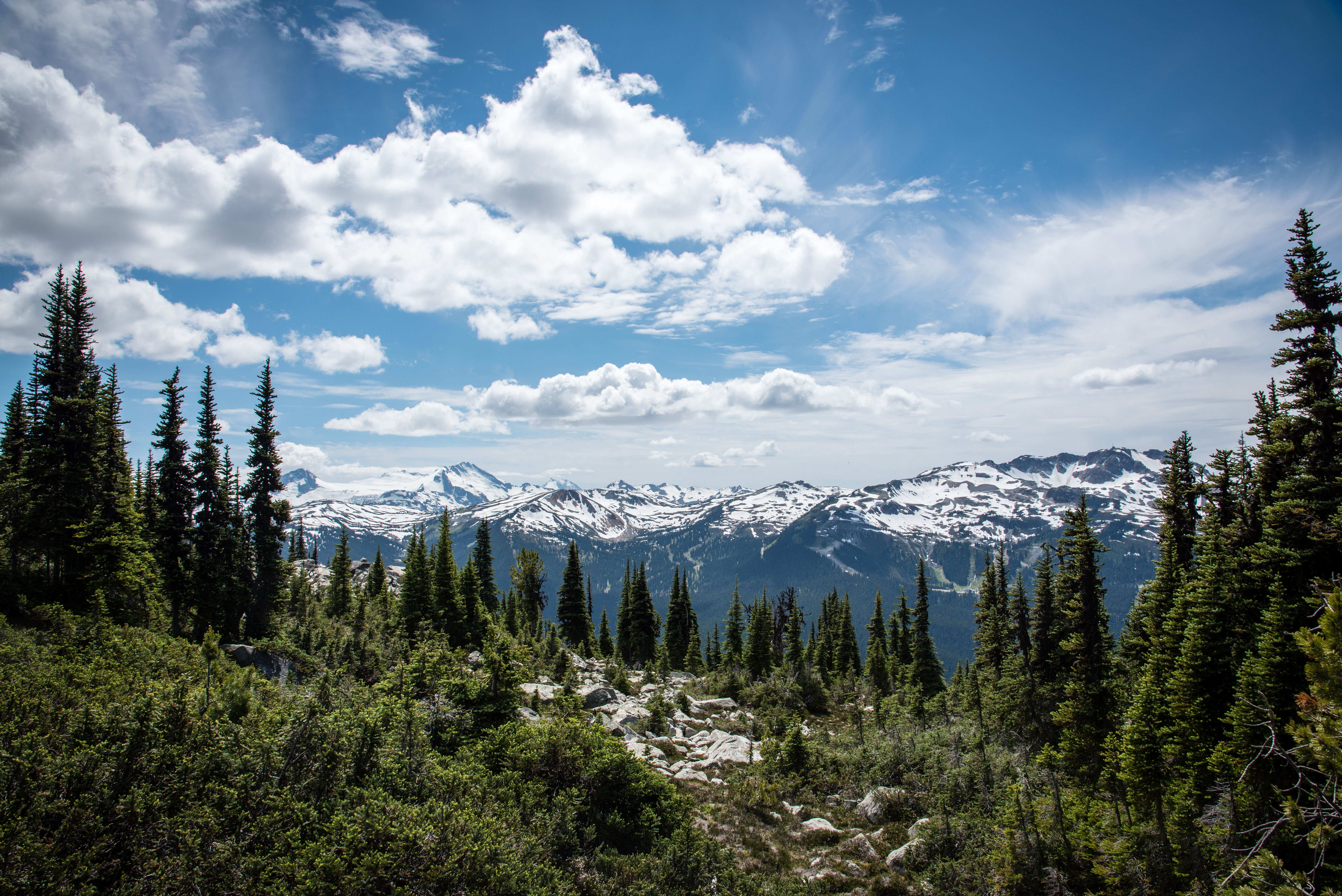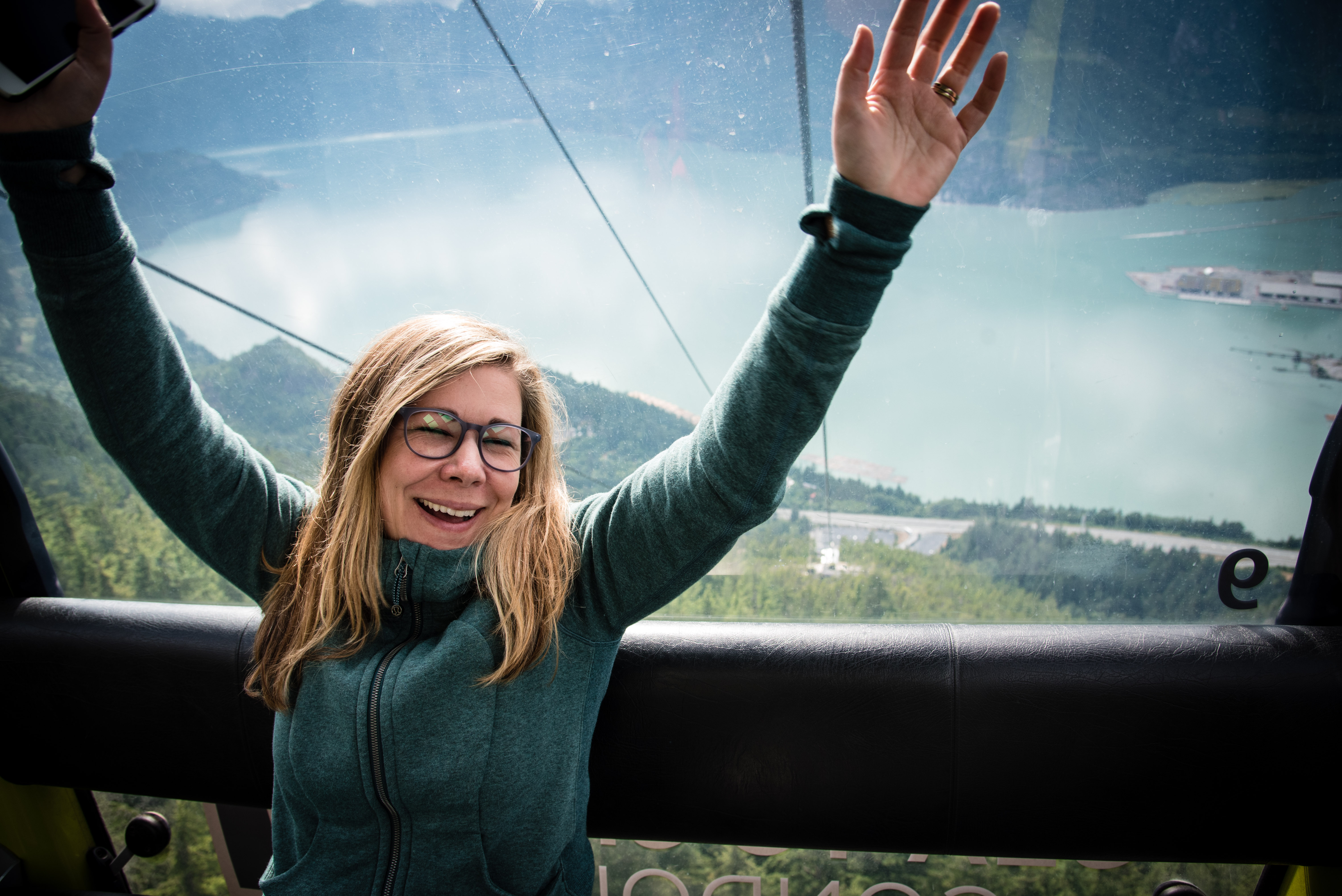 While in Squamish Jess agreed to ride the Gondola up. She hates heights but put on a good show of convincing me otherwise.
The morning of the race it was raining lightly as runners came from each direction to gather along the water in the center of town to await the race briefing. Gary went over the different race distances and course marking and everything else you would expect prior to the start of a race. My only concern was what ribbon am I following and getting through the first 20 miles of the course which consist of mostly climbing.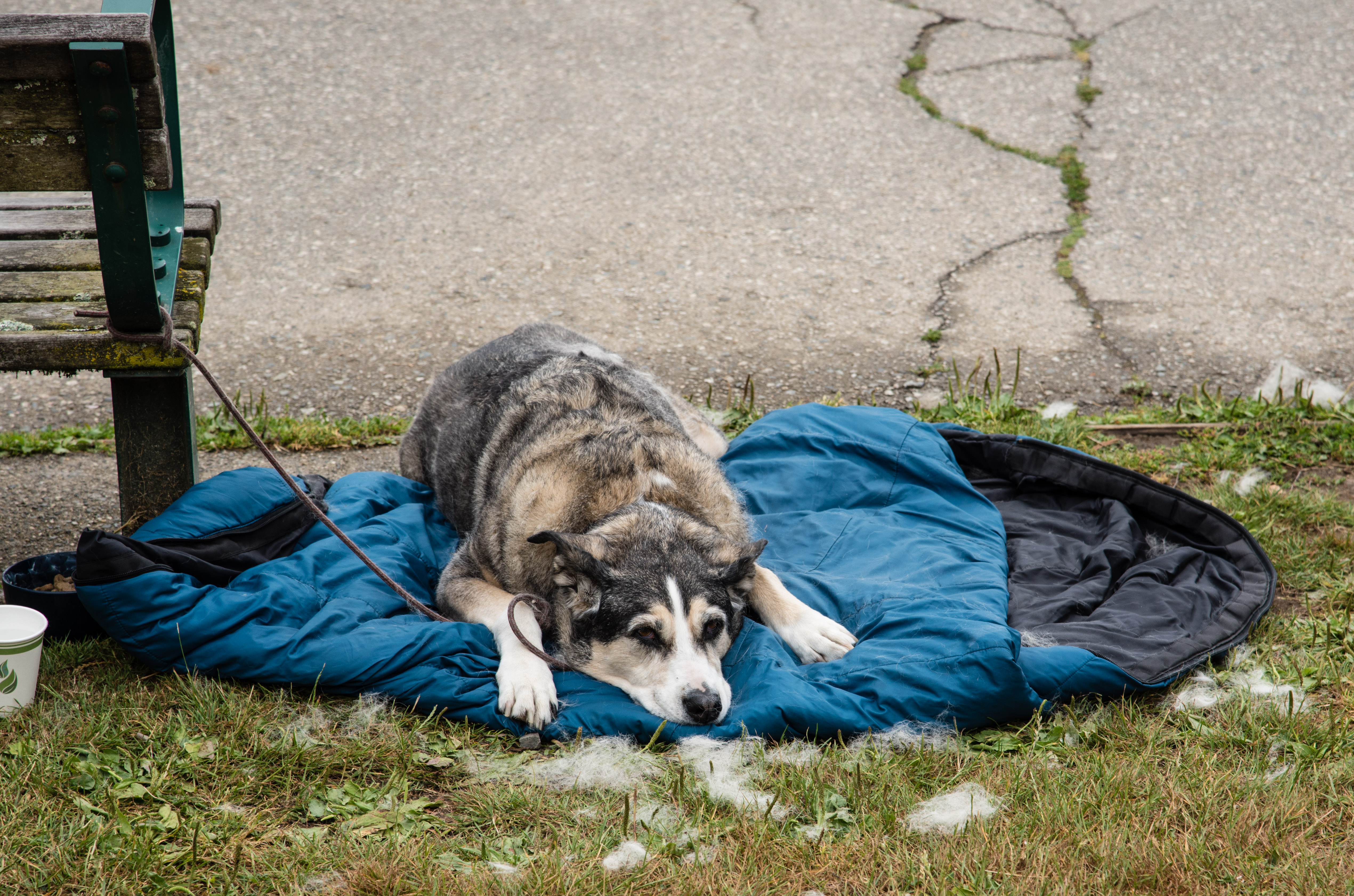 Gary's dog seemed like she had heard this all before.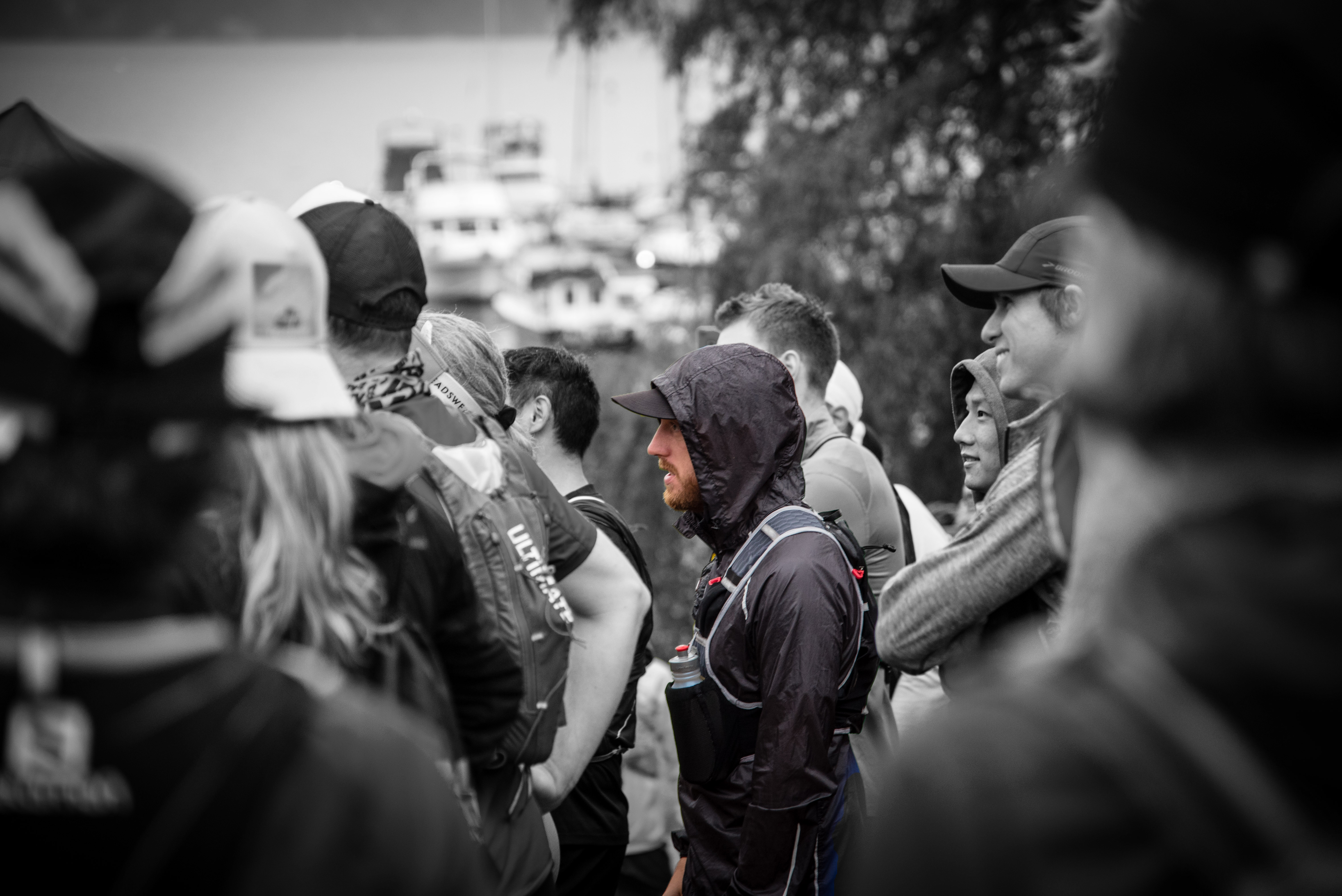 May or may not actually be awake during the race briefing.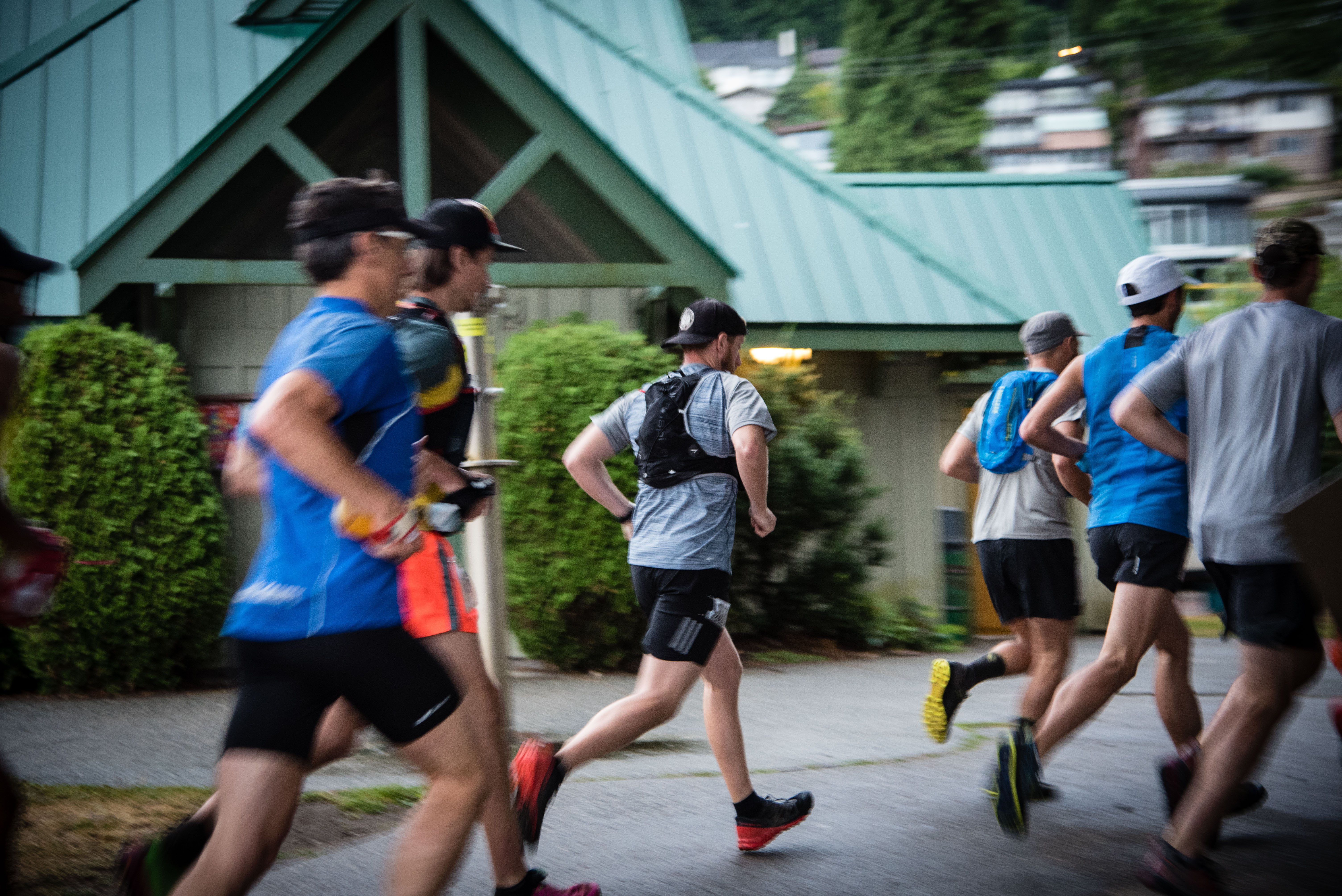 The race got off to a fast start and my focus was not getting sucked out into it. Having done 31 miles of pacing Saturday night and into Sunday morning at Vermont the weekend before and then spending the week exploring trails around Whistler I was in no shape to burn all of my matches early on.
Finally tagging the summit of Mount Seymour in the snow and fog I could finally stop worrying about the climbing and start what would be a massive stretch of downhill running over slick rocks and roots. I was in heaven. There were several guys that had dropped me miles ago on the climb up that I finally caught back onto and I put in a surge to let them know I planned on running hard until the trail decided to turn back up again.
Looking as if someone stole my lunch. My legs were somewhere back out on the trail.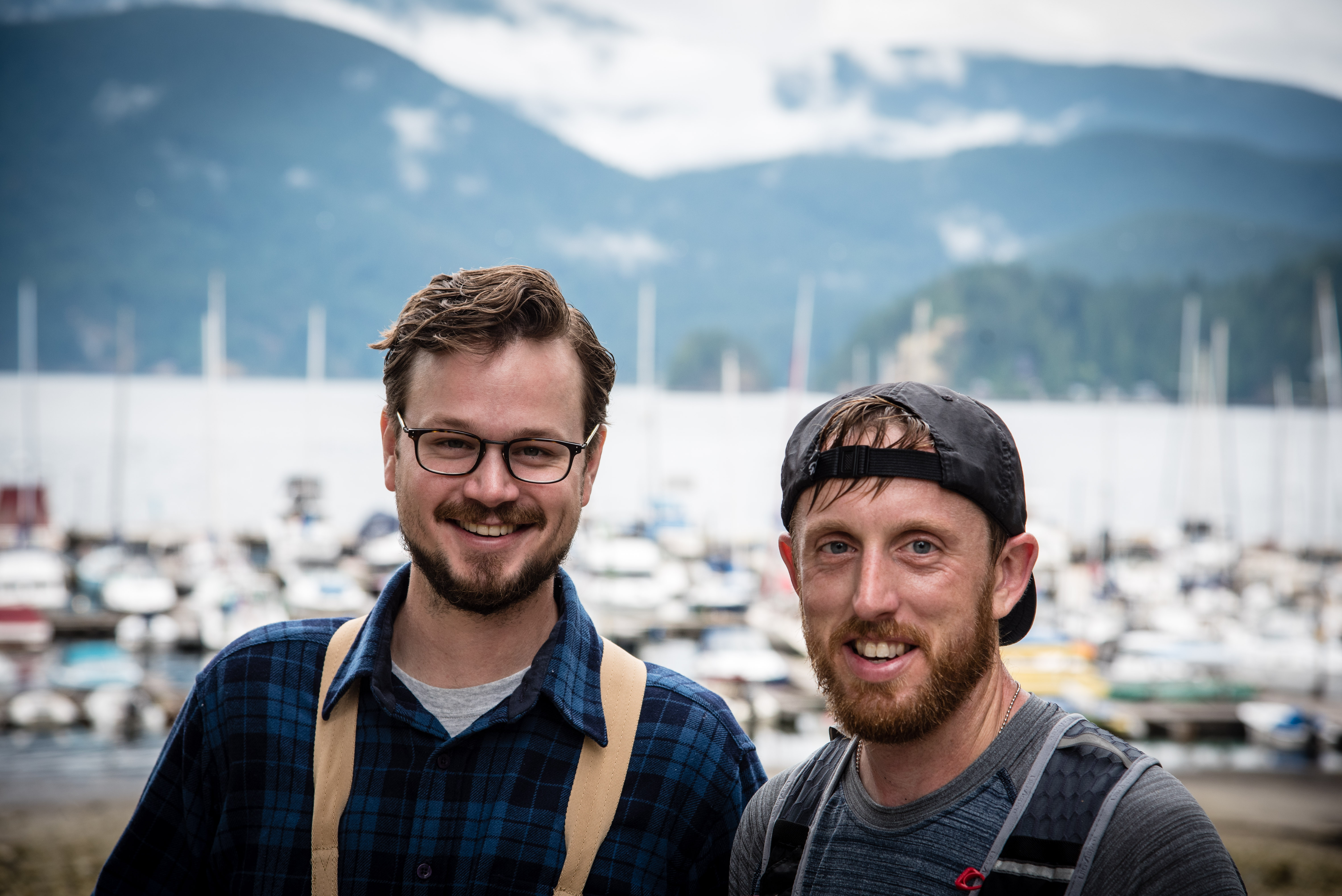 This marked the third race that my high school friend Adam and his wife Kayla, who live on the west coast have seen me finish a race. They were there at the finish the HURT 100 as well as at Orcas 100. We made quick work of grabbing a couple photos and then made our way back to the house we had rented as I had about 20 minutes to shower and hop into a cab to make a reservation at Miku, which proved to be one of the best Sushi experiences of our life. We spent the rest of the day walking around eating and drinking our way through downtown Vancouver.
The amount of climbing in this course for a 50K did not really play to my strengths. The miles of descent were what helped me fight back and round out the top 10. Robbins put on a great race and had an amazing group of volunteers. I would love for a 100 miler to start somewhere in this area as I would be back in a heartbeat for it. The technicalness of their trails are the closest I have seen to the trails that we have here in Maine so it was impressive to see so many runners do so well on them.
On our flight home on Monday I was able to spot Orcas Island in the distance and memories from that race flooded back. It was a reminder of how important it is to keep exploring new places as these adventures are what resonate the most to me.
Buckin' Hell 50K: 31 miles, 7,800ft of gain, 10th Overall